Last Updated on August 17, 2021 by Maxwell Harris
CBD Oil is often referred to CBD drops, but they are both describing the same product.
In this article, you will find out everything you should pay attention to when buying CBD drops.
What is CBD?
CBD drops cannabidiol, also known as CBD, which is a natural combination of hemp. In recent years, it has received much attention due to its health properties.
As you are used to, CBD hemp oil contains a considerable amount of CBD, but is also filled with other nutrients! CBD hemp oil is full of other phytocannabinoids like cannabichromene (CBC), cannabidivarin (CBDV), cannabigerol (CBG), terpenes and chlorophyll and cannabinol (CBN).
CBD hemp oil also contains vitamins, amino acids and omegas.
Before you start using CBD drops, you should find out for yourself how you can benefit from them. Although we cannot make any medical claims, there is an abundance of online research for your convenience. Once you know how CBD products can do you good, you can safely continue using CBD drops.
Is CBD Really Safe?
CBD component has been assessed various times, and the tests show that it is not just a typical nutritional supplement. According to WHO (World Health Organisation), CBD does not have any adverse health outcomes or any probability for abuse or addiction. Nevertheless, it has been an uphill task for the experts to evaluate the impact of CBD since marijuana has historically been illegal in many parts of the world. Thus, there are still many unknowns, including how CBD is absorbed, correct CBD dosage, as well as how CBD interacts with other types of medications.
Also, the CBD industry is currently popularly unregulated, with new CBD online stores and products coming into the market. It is also essential to note that some CBD producers are much more reliable than others. For example, some manufacturers utilise various chemicals such as hexane and butane to extract the CBD, which typically leaves unwanted residue in the CBD oil. On the other hand, some manufacturers use the 'green' technology to extract the CBD using CO2, which is much safer and leads to production of clean CBD.
Another worry is that the labels you find on the CBD elements can be incorrect to some extent. A research performed on about 80 CBD products indicated that over 70% of the CBD elements were mislabelled. Why does this CBD research matter? Well, it matters a lot because you cannot be sure about the dose that you're receiving. For instance, you may come across a label saying that the product contains 150mg of CBD, but in reality, it may only contain 10mg or 250mg. Read on to learn more about the pros and cons of CBD.
Where can you buy CBD drops?
CBD drops are usually not available in pharmacies, if only in very rare cases. If CBD drops are available in pharmacies, they are usually much more expensive there. At the moment, the online purchase of these products is legally available.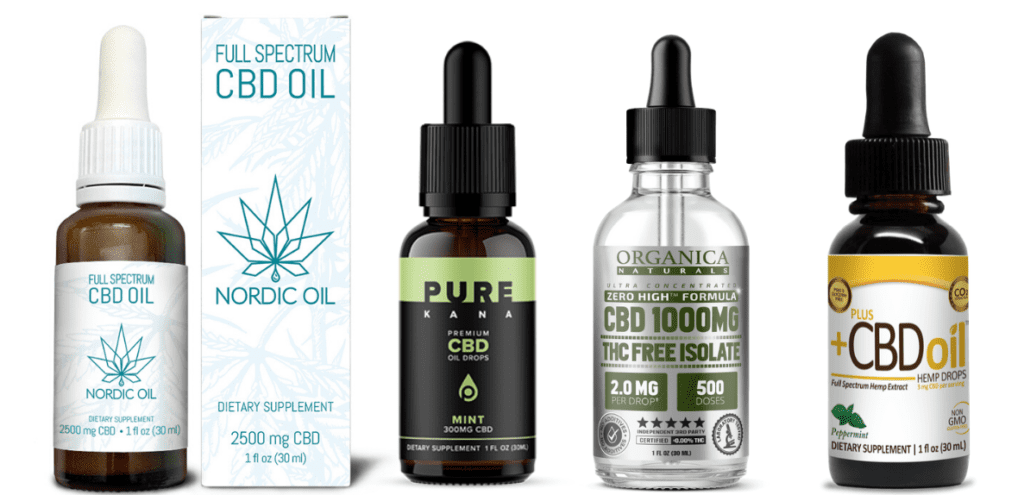 Dosage of CBD drops
Before using the products, you usually have to shake them well to mix all the substances that have settled on the bottom of the container. If you don't shake the bottle well before use, you can get a drop of pure coconut oil instead!
Once you have prepared your bottle with the CBD drop, squeeze the dropper to fill it with oil.
Next, administer the oil directly under the tongue. So that the oil can penetrate your bloodstream well, leave the oil in your mouth for about 60-90 seconds and then swallow it.
So how many CBD drops should I take?
If this is your first time using CBD drops, try the recommended serving size for about a week to see how you feel. The number of drops you will take in the future depends on your desired effect. For a calming and relaxing effect, you can take a smaller portion size of just a few drops of CBD oil daily. If you want to use CBD drops to improve sleep, you should take a higher dose of CBD drops right before bed. The number of drops you take varies from person to person and depends on the benefits you hope to gain.
However, as a beginner, and in general, you should start with a low dose in order to give your body the chance to adjust. Starting with 5 to 20 mg daily is recommended. If you have chosen to use a 5 percent CBD oil, an adequate dosage could be 1 x 3 to 4 x 3 drops daily.
If you are already experienced with CBD, an average dose between 20 and 50 mg per day is considered average.
If you want to learn more about CBD dosage, we recommend you look into this in-depth CBD dosage guide.
Manufacture of CBD
CBD hemp oil is harvested from carefully selected hemp varieties, which of course contain more CBD than most hemp plants.
GMO-free hemp is grown sustainably in a 750-member agricultural collective in Europe without the use of herbicides, chemical fertilizers or pesticides. It is also processed and tested by certified, ultra-modern laboratories.
Full-spectrum vs. broad-spectrum CBD Oil
CBD that has been extracted from the cannabis plant along with all the other compounds and cannabinoids is referred to as Full-spectrum CBD oil. This extract contains all compounds found naturally occurring in the Cannabis plant, including terpenes, essential oils, and other cannabinoids. Hence the therapeutic properties of each cannabinoid are more pronounced, this is called the 'entourage effect'.
The CBD that is extracted from the Cannabis plant with all the other compounds except THC is called Broad spectrum CBD oil. Similar to the Full-spectrum oil it contains terpenes, essential oils, and other cannabinoids. It does not result in intoxicating effects.
Suggested read: Water Soluble CBD Oil
Who is the oil good for
CBD is good for numerous health and cosmetic related purposes.
CBD oil, in general, is good for people seeking a natural health supplement
It comes as a relief for people suffering pain from chronic ailments
CBD's ability to act on the endocannabinoid system and other brain signaling systems that may provide benefits for those with neurological disorders.
The neuroprotective properties of CBD bring relief to people suffering from anxiety and depression.
CBD could also be used for cosmetic purposes due to its anti-inflammatory properties.
Why is there a difference in taste and color between different CBD oil brands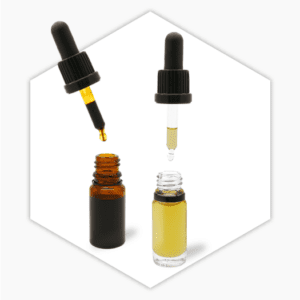 Each CBD Oil will have a different and distinct flavor profile because the extract might be from different strains of the Cannabis or the hemp plant. The photo nutrient composition, chlorophyll content, or the terpenes alter the taste and color of the CBD oil.
Along with this the extraction process and the carrier oil that is used in a particular brand could considerably change the smell and taste as well.