Last Updated on July 3, 2020 by Maxwell Harris
CBD is made available in the form of oil, paste, tinctures, creams, chewable, capsules, and liquids. Each of these forms comes with its own benefits and efficacies. They can be taken directly, or added to your food, beverages, or as a daily health supplement. CBD concentrates, can be used for dabbing for an external application while CBD liquid forms can be used by vaping.
CBD vape oil, also known as CBD E-Liquid or vape juice, is specifically used for vaping.
How are CBD Liquids made?
CBD liquids are primarily made using food-grade ingredients, so they can also be taken orally, but differ from oil-based tinctures. They are made using a CO2 or a solvent-based CBD extraction method. Some of the common ingredients that are used to make CBD liquid are:
Polyethylene glycol (PEG)
Propylene glycol (PG)
Vegetable glycerine (VG)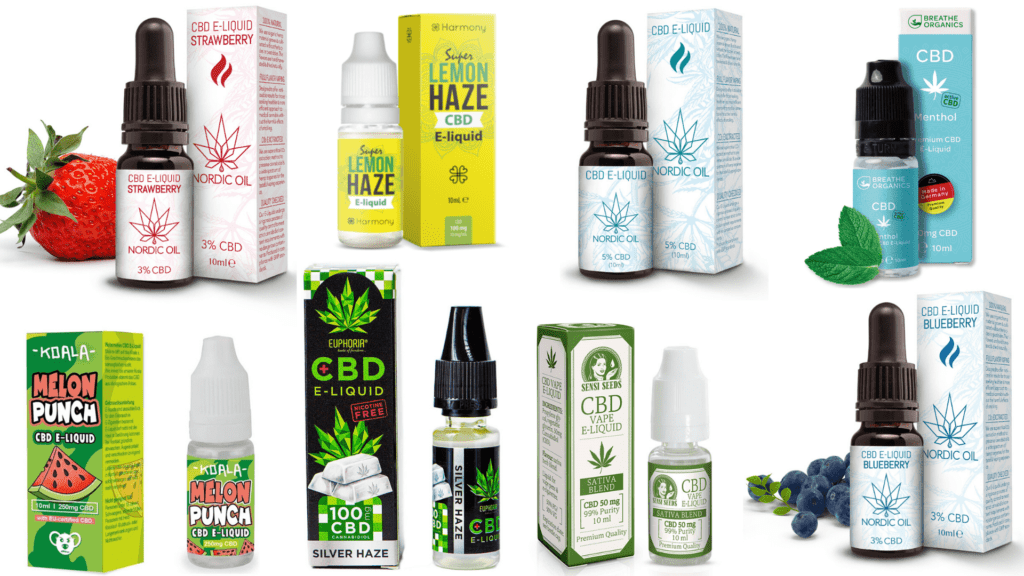 Who are CBD Liquids good for?
Firstly CBD liquids are popularly used for the sake of convenience and ease of use. Secondly from the health perspective the bioavailability of CBD liquids by the body is high.
CBD Liquid represents an alternative to conventional tobacco products. Since there is no nicotine in the liquid, there is no risk of addiction or dependency.
Vaping CBD liquids enables faster absorption of the cannabinoid content by the bloodstream. CBD gets diffused directly into the bloodstream through the lungs that the user can feel the effects of CBD almost instantly.
What are CBD liquids used for
CBD liquids can only be used in a vaporizer or an e-cigarette designed for e-liquids for the purpose of vaping.  Used as an alternative to smoking. Vaping CBD liquids will not be tested positive in a drug test.
CBD liquid with or without nicotine
If you want to vaporize your CBD liquid frequently and in a relaxing manner, you should avoid nicotine if possible, or consume it separately in another e-cigarette. People who vape pure CBD quite often and for a long time, are no longer used to the effects of nicotine and, therefore, it can often feel like a shock to the system, when nicotine is introduced to the body again.
For this reason, it is advisable to consume a CBD liquid without nicotine. If nicotine is necessary, it should be vaped separately in an e-cigarette.
As with other products, the liquid should only be purchased from reliable  retailers and manufacturers. For example, countries in the EU are subject to many regulations and controls on the ingredients to prevent fraud. In China, things are different with the regulations regarding dosage etc.
Do CBD liquids have side effects?
According to current research, the CBD proves itself to relieve various diseases. For example epilepsy, asthma and MS.
The CBD Liquid is a pure stimulant, and is not used to treat diseases. The side effect of this liquid, as already mentioned, is an unpleasant feeling if mixed with nicotine.
Buying CBD Liquids
If you are considering buying CBD liquids, look for a reliable supplier with high-quality products. Visit our buyer's guide to learn what you should be on the look out for, when buying CBD products.