Last Updated on February 8, 2021 by Maxwell Harris
If you take a keen look at the cannabis industry, you may notice it is growing much faster. The industry has tons of users and is aiming to produce delicious, flavourful, and innovative ways to use marijuana. This is with the exception of using bongs or rolling papers. There are plenty of ways to enjoy both the medicinal and recreational benefits of CBD, but combining it with terpenes surpasses everything.
Most producers of cannabis products understand that potency is not the only thing CBD users want. Therefore, terpenes offer the best way of adding flavour to their daily use of CBD oil. As a result, they have become an excellent additive in the past few years. If it is your first time to come across terpenes, perhaps this is the right site. We have spotted out everything you need to know about the different terpenes and their therapeutic benefits.
Perhaps the first thing you are asking is, what are terpenes. Often, essential oils consist of a mixture of different forms of terpenes.
What are terpenes?
Terpenes involve organic compounds produced by plants and certain insects through natural means. They are the reason for the natural flavor and aroma of fruits, flowers, and herbs.
Sources of Terpenes
When it comes to aromatherapy and CBD products, terpenes are a common discussion. This is due to their incredible concentration in the marijuana plant, which constitutes more than 200 distinct terpenes. Eeven when smoking weed, it is not just the THC that makes us relax, but also the terpene blend contained in the plant.
However, this doesn't mean that cannabis is the only natural source of terpenes today. More than 30,000 natural terpenes are derived from plants such as mint, rosemary, lavender, and others.
Common types of Terpenes
Studies reveal that terpenes are pretty beneficial when combined with CBD due to their unique body effects. More importantly, they play a significant role in the efficacy of CBD products. Here are the common types of terpenes present in cannabis and other plants.
Limonene
Typically, limonene is present in the zest of citrus fruits. The scent is redolent of lime, lemon, and orange. However, this terpene gives more than just refreshing aroma and flavor. Besides, limonene boasts remarkable antifungal properties, enhances mood, limits inflammation, and combats anxiety. If you add limonene to CBD oil, the rate of absorption of other terpenes increases.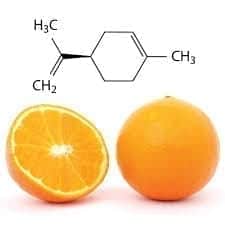 Myrcene
This is another common type of terpene you can find around, though less prevalent in cannabis. You will find it with an earthy, spicy, and herbal scent similar to marijuana flowers. Even though it stands out as the minute terpene, it can still deliver potent relaxing effects to the body resulting in drowsiness. Medicinally, myrcene features antibacterial and pain-relieving properties.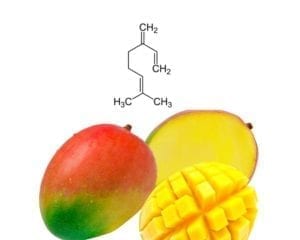 Pinene
The pinene is a type of terpene derived from pine needles and some citrus fruits. It is a Chinese traditional medicine thanks to the therapeutic abilities it has. So, it acts as an antibacterial, bronchodilator, and anti-inflammatory substance.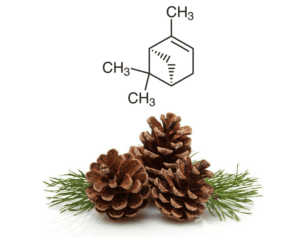 Linalool
The linalool terpene is responsible for the floral aroma produced in abundance by lavender. Thus, most manufacturers add it to the oil of CBD to provide a lovely scent. It also acts as an ideal aid for sleep and more potent anti-anxiety effects.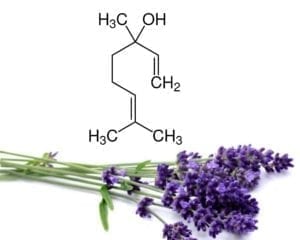 Caryophyllene
As a suitable type of terpene, caryophyllene exists naturally in black pepper, cinnamon, and cloves. It provides specific cannabis strains a spicy yet woody aroma. The good thing with this terpene is that it has an excellent ability to interact with the endocannabinoid system, just like in cannabinoids. Furthermore, it gives pain-relieving and anti-inflammatory properties.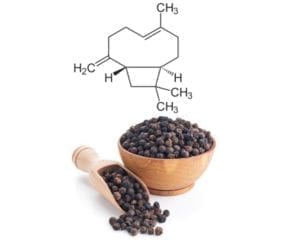 Humulene
Humulene is yet another prevalent terpene found in hemp products. It suppresses appetite and acts as an anti-inflammatory product; when it comes to scent, a high concentration of humulene works as a redolent of hops.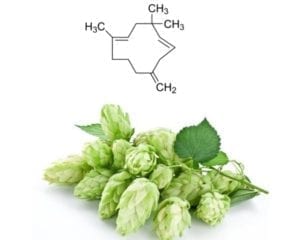 Terpinolene
The terpinolene terpene provides marijuana plants with smoky and woodsy scents. Besides, it is available in sage and rosemary plants and well-known for its antioxidant, sedating, and anti-inflammatory properties. Scientifically, this product depresses an individual's central nervous system, reducing anxiety and induced drowsiness.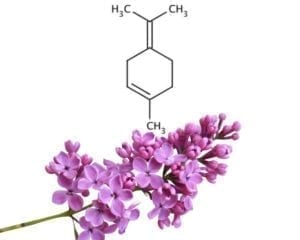 Guide on how to use terpenes
Do you know that terpenes are usable in all kinds of things other than cannabis? If you don't, then you are in the right place. We have curated simple steps on how to use terpenes to suit your taste and aroma desires.
Step 1: Assemble the necessary equipment

Of course, the first thing to do is make sure that all the required equipment is readily available. As much as it seems to be an obvious step, it is essential and worthy to reiterate. They include a glass syringe, pipette for measuring carriers, terpenes, or diluents. Also include, a digital scale for precise measurement, mixing containers, rotor-stator, mixing tool and desired terpene carrier.

Step 2: Review your knowledge of science

In this stage, you need to have a clear understanding of the additive's possible pros and cons. More importantly, it would help if you had a clue on the usage of your chosen terpene. Furthermore, get to know your conversions so that you don't use more or less of the required quantity of terpene oil or extract. Usually, these plant compounds are highly concentrated; so a little bit goes a long way. Make sure to add appropriate proportions. In this case, check at the instructions given on the product's package.
Generally, terpenes dissolve entirely in oil, as well as alcohol.n A good carrier oil is hemp oil or coconut oil. Use water-soluble terpenes on products like foods and drinks.

Step 3: Do the mixing

Once you have taken the right proportions of terpenes and carrier products, start mixing to get the exceptional scent you want.
Using terpenes in food
Interestingly, terpenes can be an excellent ingredient when cooking any food. It is as simple as adding a few drops per gram of cannabis terpene to a bowl containing your fancy food. Then, mix the food well and get ready to enjoy aromatic yet delicious edibles. Most importantly, it would be better to cook with your food.
How to add terpenes to a CBD product
Are you curious about how you can add terpenes to your CBD product of choice? Well, the process is relatively easy. Use about 2% or 0.2mm of your choice per gram of CBD products or oil. For instance, a 60ml bottle of CBD can work well with 1.2ml of terpenes. This is equivalent to 24 drops, which can be a lot depending on how high the concentration is.
Therefore, you can start with about 12 drops and add little by little to suit your desires. It will help if you use a dropper for utmost accuracy when adding terpene to your oil. As for e-liquids, it is advisable to add one drop of terpene to each 1ml of vape liquid. For incredible results and consistent flavour, leave the solution for about 48 hours.
Above all, terpenes make the use of CBD oil more remarkable and enjoyable. Besides, they influence the effect of CBD products, complement and promote the impact on most cannabinoids. Therefore, we advise you to check out for terpenes when buying CBD.
Other natural uses of terpenes
Skin care
Certain terpenes exist as potent anti-inflammatories and calming aromas. As a result, they are the best ingredients to blend with the skincare oil or product of your choice.
Aromatherapy benefits
Terpenes are no brainer excellent solution for trapping the power of aroma and form unique experiences. Thus, they are suitable for making oil, candles, and bathing soaps, among others.
Effective diffuser
You can add terpenes to your diffuser and breathe in to help increase stimulation in the morning or lower activity before sleeping.
Soluble in drinking water
With one or two drops of terpenes added to 500ml of water, enjoy and benefit as you sip your water the whole day.
Final Thoughts
Terpenes, whether for use with CBD products or other purposes, they are a great deal for many people. They are typically derived from cannabis and other plants and boast outstanding therapeutic properties, including other benefits. Besides, they are highly concentrated plant compounds used for giving fantastic scent when added to food, drinks, and CBD and cannabis products. CBD combines well with terpenes. So, make sure you follow the prescriptions and directions stated on its package. To this end, we are confident you have learned a lot regarding the usage of terpenes on almost anything.